COMIC-CON REGISTRATION UPDATE
Returning Registration: Essential FAQs
The Clock is Ticking: Your Last-Minute FAQs for the Upcoming Returning Registration badge sale!
Is

November 4

circled on your calendars?

It's time to clear your schedule, finalize your game plan, and, if you plan to purchase badges for friends, double-check that you have their correct Comic-Con Member IDs and last names.

Excitement awaits as Comic-Con 2024 draws near, and November 4 kicks off the Returning Registration badge sale!
Make sure you have the time penciled in — the Queue-it waiting room opens at 8:00 AM Pacific Daylight Time (PDT), with sales beginning at 9:00 AM PDT. Today, we're addressing the more advanced questions about Returning Registration to prepare you for the badge sale. For the fundamentals, you can look back at our Returning Registration First Look page. It's almost time to start planning your cosplay and line groups, so good luck and get excited!
---
2024 Returning Registration
FAQs
Your quick insight into important topics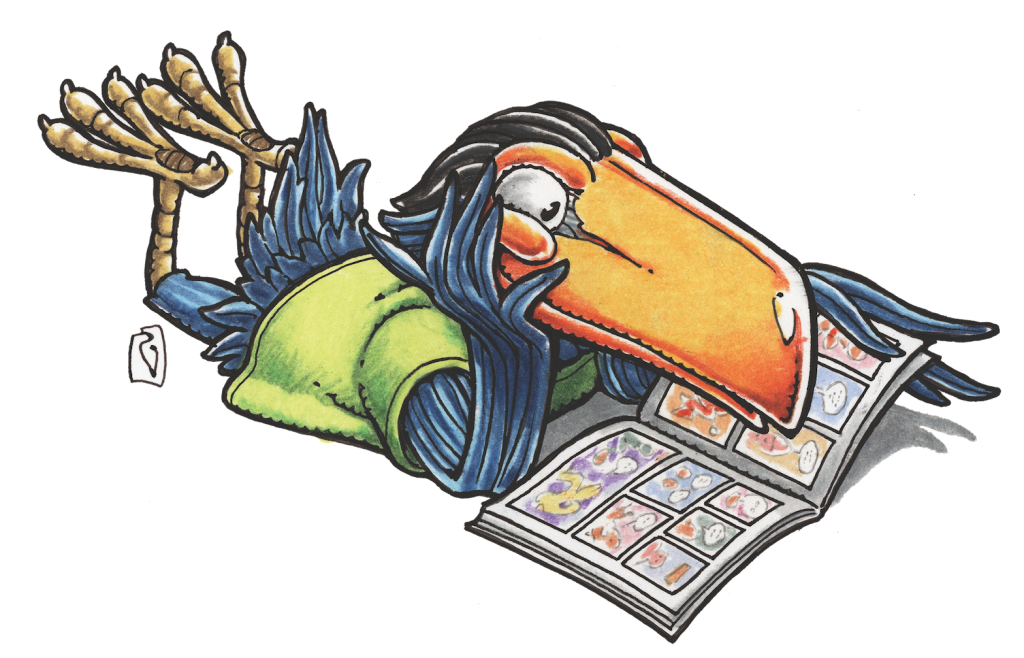 Who qualifies for participation in the Comic-Con 2024 Returning Registration? How can I determine if I meet the eligibility criteria as an attendee?

Returning Registration is open to all Comic-Con 2023 paid attendees. To see if you are eligible, log in to your Comic-Con Member ID account. Then, on your Account Dashboard, look for "Eligibility: Comic-Con 2024 Returning Registration" located in the upper left corner under your name, Member ID, and email.
Is access to my Member ID account possible while I'm in the waiting room?

No, once you enter the waiting room, you won't have the ability to navigate through your account details. If you're buying on behalf of others, make sure to gather their Member ID and last name before the sale begins (special characters included, like a period, comma, tilde, etc.). If they're unsure about whether their account's last name has an accent or a hyphen, it's crucial to check ahead of time as they won't have access to their Account Dashboard for confirmation.
Why is my friend in the waiting room for Returning Registration even though they're not eligible?

The waiting room for Returning Registration serves as a traffic management system during the sale period. It's designed to accommodate everyone who accesses our Member ID Portal around that time. While unqualified individuals might find themselves in the waiting room, only those who qualify for Returning Registration will be included in the randomized queue for badge sales. In the event of reduced traffic, ineligible members in the waiting room will be redirected back to their Account Dashboard.
What is the process for accessing the virtual waiting room?

The virtual waiting room will open at 8:00 AM PDT on Saturday, November 4. Visit our Member ID Portal between 8:00 AM and 9:00 AM PDT to automatically enter the waiting room without any additional steps needed. If you're randomly selected for a registration session during the badge sale, you will then be prompted to log in.

If you're already logged in to your Member ID before the waiting room opens, simply click on "Returning Registration" located in the top menu bar after 8:00 AM PDT.

IMPORTANT: Make sure you enter the virtual waiting room prior to 9:00 AM PDT to be placed in a randomized queue when the sale begins. If you enter the virtual waiting room for the first time after 9:00 AM PDT, you will be placed at the back of the line.
Is a registration code necessary to access the waiting room?

We've taken steps to simplify the registration process, which means that registration codes are not required! If you qualify for Returning Registration, your Account Dashboard will display "Eligibility: Comic-Con 2024 Returning Registration." If you're selected for a registration session during the badge sale, your eligibility will be verified with your account when you log in!
Is there a guarantee of receiving a badge if I enter the waiting room before 9:00 AM PDT?

No, having entered the waiting room before 9:00 AM PDT does not guarantee you the opportunity to purchase a badge. The timing of your waiting room entry does not guarantee a registration session. Due to an excess of eligible members compared to the number of available badges, not all members will be chosen for a registration session.
Can I purchase badges for friends or others in general? How can I best be prepared to do so?

Certainly! Before proceeding, familiarize yourself with a couple of prerequisites. Your companions should also be eligible for Returning Registration in order for you to buy badges for them. You'll need both their Member ID and Last Name, entered exactly as they're recorded in their accounts — don't omit any special characters if present!
How will I be notified when badges for a specific day are no longer purchasable?

If you're selected for a registration session, only days that are still available for purchase will be shown. Status updates will be regularly posted in the waiting room, keeping you informed about diminishing badge availability. However, there's a slight chance that even if you're chosen for a registration session close to the end of the sale, there might not be any badges left to purchase once you're moved to a registration session. Once all badges are sold out, the waiting room will be closed for the current sale.
Will my badge be shipped to me?

If you purchase a badge for Comic-Con 2024 during this sale, your badge will be eligible for shipment if you have a valid U.S. shipping address saved in your Member ID account. Log in to your Comic-Con Member ID account, visit the Account Dashboard, and select "My Addresses" to verify that your "Primary Shipping Address" is up to date. We ship directly to the badge holder, regardless of who purchased the badge during their registration session.
If I'm moving soon, do I need to change my address, or will it be rerouted?

If a Change of Address order is filed successfully with the United States Postal Service, your badge order will be rerouted accordingly. While it's not mandatory to have your address updated before the Returning Registration badge sale, it's good practice to maintain an updated shipping address consistently.

The deadline to update your badge shipping address will be in the Spring of 2024, but we recommend making any address changes as soon as possible so you don't forget! For instructions on designating your shipping address, refer to the "Badge Shipping" section on our Badges page.
Are there any tech items I should keep in mind?

Absolutely! There are several tech considerations to bear in mind. We've set up a comprehensive Toucan guide specifically focused on providing you with insights into all things tech for the sale! By using the tips in our Toucan guide, you'll be ready to access your Member ID on the sale day and make the most of your 15-minute limit if you're selected for a registration session. Be sure to visit our guide on A Tech and Prep Guide.
If you've gone through the instructions on our Returning Registration page and taken notes from our latest Toucan posts, you're all set for the badge sale this Saturday. Great job! You've made us proud.
---
Not all eligible attendees will be able to purchase a badge during Returning Registration. There are far more eligible attendees than available badges. Entry to the waiting room does not guarantee you a badge or registration session. We encourage you to bookmark Toucan – the official blog of Comic-Con and WonderCon, and follow us on Instagram, Facebook, and X for more up-to-date information regarding Returning Registration.