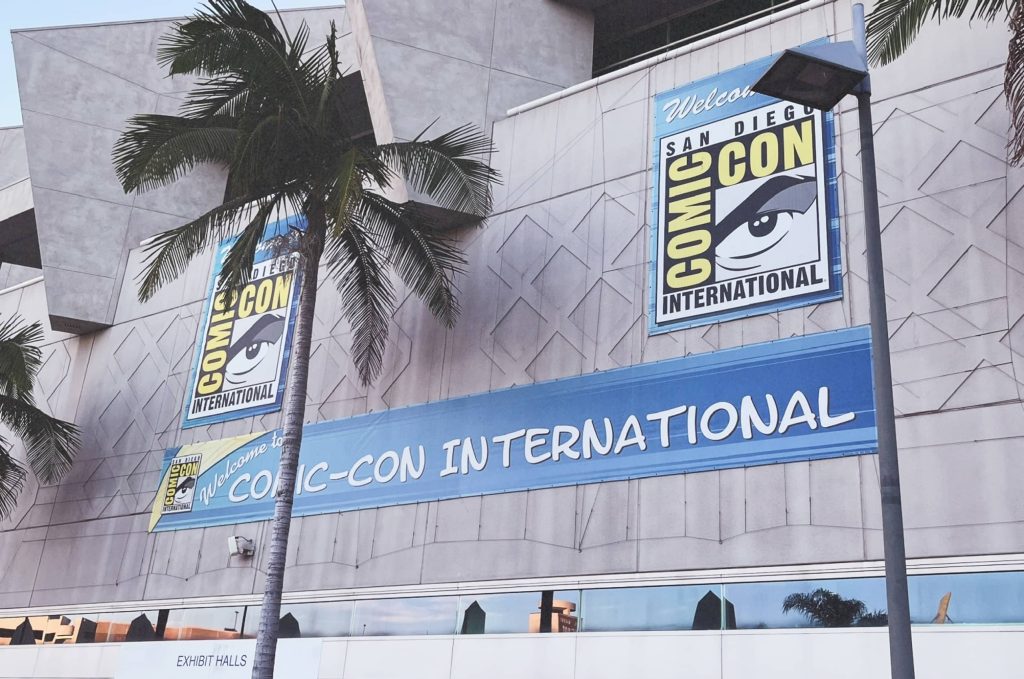 attendee Badge sales for 2024 now
closed
From badge sales to planning ahead, get all the information you need about attending Comic-Con.
---
---
---
---
The Fine Print
Non-Transferable: Each Comic-Con badge features a unique barcode and RFID sticker registered to the badge holder. To prevent scalping, badges for Comic-Con are non-transferable. Comic-Con permits the purchase of a maximum of one badge type per person.
ID Requirement: Every badge holder will be required to present a valid photo ID when they arrive. Security checks will be performed to ensure that only the person listed on the badge is admitted to the event using that badge. The name on your badge must match your photo ID.
Refunds and Cancellations: The Comic-Con 2024 badge refund deadline is May 13, 2024. For information on badge refund requests/cancellations, please click here. All refunds will be subject to a 10% processing fee. Any duplicate orders will be automatically canceled, less the 10% processing fee and the handling fee, at SDCC's sole discretion. Comic-Con will automatically cancel all purchases made using multi-hit software applications to ensure that everyone has a fair and equal chance of obtaining a badge.
Lost Badges: Please keep your badge safe and secure at all times. Lost badges may be replaced for a nominal fee at the Badge Solutions Desk in the Registration Area on-site.
Limited Capacity: All event and program rooms have a limited capacity as set by the fire marshal. Although your Comic-Con badge is required to get into all events, it does not guarantee you access to any event if it has reached its capacity. We do not clear rooms between events. Most autograph signings are of a limited nature. Your Comic-Con badge does not guarantee autographs at any event.
Data Protection: Data collected during registration is retained by Comic-Con to enable you to purchase badges for future Comic-Con events. Retained information will also be used to inform you of registration information related to your badge purchase and events run by Comic-Con. Check the "Email Communication" section of our Comic-Con Member ID page to learn how to customize your opt-in preferences.