Icon Awards
Comic-Con International's Icon Award is presented to individuals or organizations who have been instrumental in bringing comics and/or the popular arts to a wider audience. To date, ten pop culture legends have been recipients of the Icon Award. From 2006 through 2011, the award was presented as part of the Scream Awards on the SPIKE cable network. Since 2012 it has been presented onsite at Comic-Con International.
2016 Recipient
Sergio Aragonés
Known as "Mad's Maddest Cartoonist" and "the World's Fastest Cartoonist," Sergio Aragonés joined the American cartooning community in 1962 and soon thereafter began contributing to Mad magazine. Sergio has been in every Mad since #76 (Jan. 1963), save for one issue (the post office screwed up). In addition, Sergio created Groo the Wanderer, his barbarian with a fondness for cheese dip, which has been in continual publication since the early 1980s. He is a multiple Eisner Award winner and has appeared on television in shows such as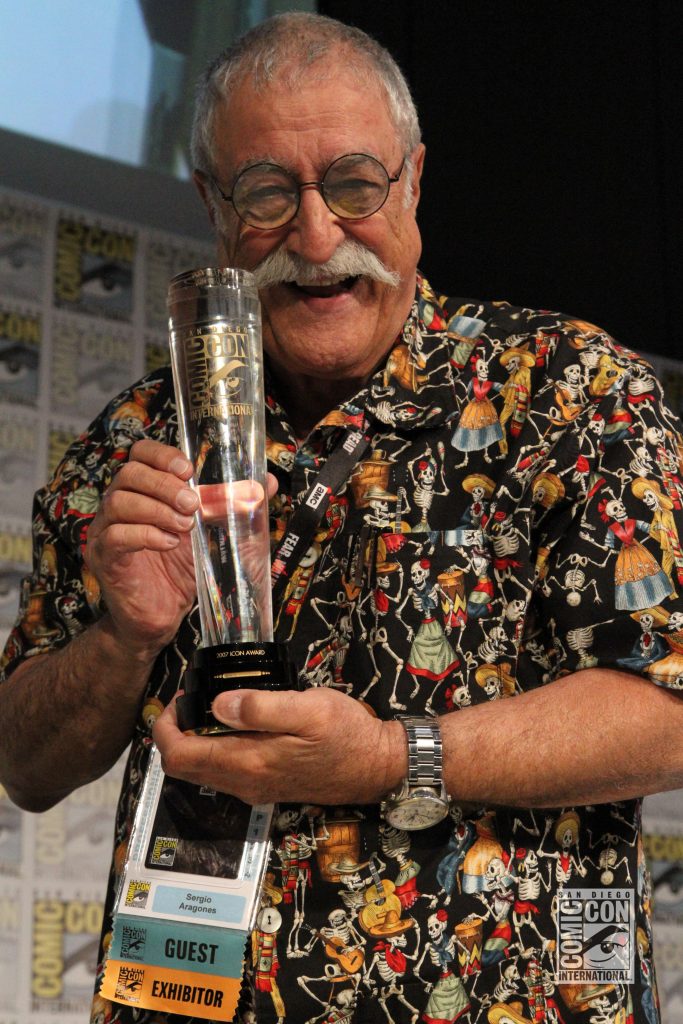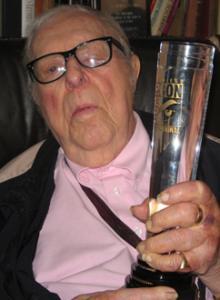 2010 Recipient
Ray Bradbury
Author Ray Bradbury—a frequent special guest at Comic-Con International, including the very first convention in 1970—was one of the world's best-known authors. With a career spanning over 60 years and more than 500 published works—novels, short stories, poems, and nonfiction pieces—the beloved writer passed away in 2012. He left behind a legacy of fan-favorite fiction on the written page, the big screen, and television.
2011 Recipient
June Foray
June Foray is the voice of such pop culture icons as Rocky the Flying Squirrel and his nemesis Natasha Fatale on Rocky & Bullwinkle, Nell Fenwick on Dudley Do-Right, Granny on Tweety & Sylvester, Aunt May on Spider-Man and his Amazing Friends, and Ursula on George of the Jungle, just to name a few of her thousands of animated cartoon credits. In addition, Ms. Foray has been an important part of Comic-Con International over the past four decades, appearing at the event numerous times since her first appearance in 1973.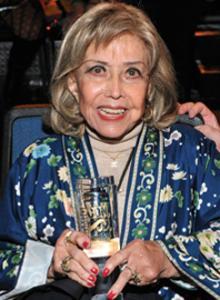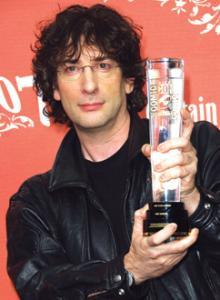 2006 Recipient
Neil Gaiman
Neil Gaiman is a hugely popular author whose works have been adapted for film, television, and radio. Comics fans know him best for his creation of The Sandman for DC Comics (later Vertigo/DC), as well as for Books of Magic, Black Orchid, and Miracleman. His award-winning books include Stardust, Coraline, American Gods, Anansi Boys, and The Graveyard Book. His graphic novels include Violent Cases, Signal to Noise, and Mr. Punch. Neil is also an active supporter of the Comic Book Legal Defense Fund.
2012 Recipient
Matt Groening
Matt Groening, known for his beloved creations The Simpsons and his long-running syndicated newspaper strip Life in Hell, has been attending Comic-Con since the 1980s, originally to promote his Life in Hell strip. In 1987, The Simpsons came to life as part of The Tracy Ullman Show, and their own animated series debuted in 1989. It's been a pop culture phenomenon ever since, crossing over into comics, books, a movie, toys, and much more. Groening co-created Futurama in 1999, which continues today as an animated series. In 1993, Groening co-founded the Bongo Comics Group, featuring comic books based on his popular characters from The Simpsons and Futurama.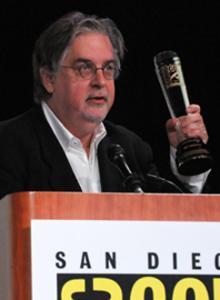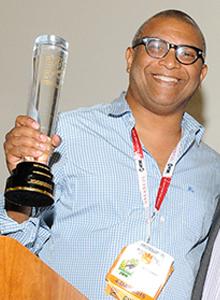 2015 Recipient
Reginald Hudlin
Reginald Hudlin is an innovator of the modern black film movement, having created, written, and/or directed such films as House Party, Boomerang, and BeBe's Kids, which are some of the most profitable and influential films of his generation. He received an Academy Award Best Picture nomination for producing Quentin Tarantino's Django Unchained. In the world of comics, Hudlin wrote the Black Panther series for Marvel, along with an award-winning run of Spider-Man, plus the the Django Unchained graphic novel for DC/Vertigo. He also was the executive producer and writer of the Black Panther animated series, and executive producer of The Boondocks animated series. Hudlin is also part of the relaunch of Milestone Media in comics, which will debut via DC Comics in the near future.
2017 Recipient
Jack Kirby
Jack Kirby's contributions to the comics industry and the pop culture world are legendary. He created or co-created some of comics' greatest heroes (and villains), including Captain America (with Joe Simon), the Fantastic Four, Thor, the Incredible Hulk, the Avengers, the X-Men (all with Stan Lee), and the New Gods, the Forever People, Mister Miracle, the Demon, Kamandi, Captain Victory, and Silver Star (all on his own). His characters have withstood the test of time and gone on to thrill new audiences in movies, television, and animation. He is truly the "King of Comics."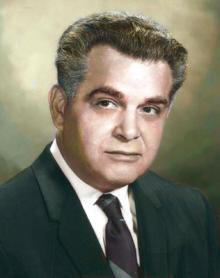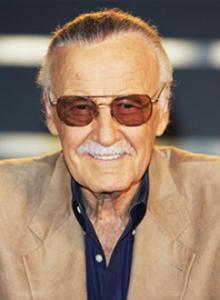 2009 Recipient
Stan Lee
Comics legend Stan Lee has become a household word. The co-creator of such iconic superheroes as Spider-Man, the Hulk, Thor, Iron Man, and teams such as the Fantastic Four, the Avengers, and the X-Men, Lee and company's 1960s Marvel creations have gone on to thrill new generations of fans throughout the world in their big screen versions.
2008 Recipient
George Lucas
George Lucas's generation-spanning Star Wars epic has become one of the most recognizable brands in the world. Crossing over to comics, animation, toys, video games, and much, much more, that galaxy far, far away has become a touchstone for fans the world over. Lucas also co-created Indiana Jones and directed the classic film American Graffiti. In 1976, almost a full year before the rest of the world first saw Star Wars, fans at Comic-Con were treated to an exclusive, first-ever panel about the movie. A fan himself, Lucas recognized early on the power of fans everywhere.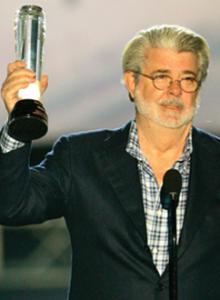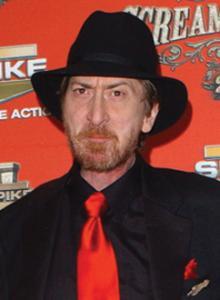 2006 Recipient
Frank Miller
Frank Miller burst onto the comics scene in the early 1980s with his take on Daredevil. From there, he reinvented Batman in The Dark Knight Returns for a whole new audience, forming the basis for the movies that followed from the '80s through today. He went on to do amazing work on his own creations, Sin City, and 300, both also made into popular motion pictures. Miller continues to be a major force in comics and an outspoken protector of creator rights.
2018 Recipient
John Rogers
John Rogers began volunteering with Comic-Con in 1978. He was first elected President of Comic-Con in 1986 and subsequently was re-elected every year since, and had the distinction of being the longest serving president of the organization. His stewardship saw an increase in attendance such that Comic-Con is now the largest event of its kind according to the Guinness World Records. His leadership established a stable financial base that has allowed Comic-Con to continue its growth and being able to launch the Comic-Con Museum in Balboa Park. The award was presented posthumously; John passed away in November 2018.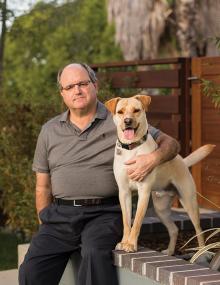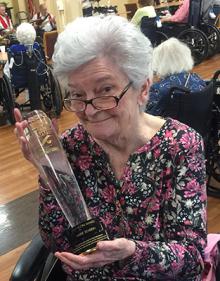 2017 Recipient
Marie Severin
One of the pioneering women in comics, Marie Severin started her career at EC Comics as a colorist in the 1950s, brought into the business by her brother, artist John Severin. In the 1960s she moved over to Marvel Comics, working as both an artist and a colorist on all of the Marvel Age of Comics' best-known characters, including Hulk and Doctor Strange, who would go on to be popular additions to the Marvel Cinematic Universe almost 50 years later. She headed up Marvel's special projects division in the 1980s and worked on the company's kids' line, Star Comics. She continued her career as a colorist at DC Comics on books such as Superman Adventures.
2013 Recipient
J. Michael Straczynski
Writer/producer J. Michael Straczynski's comic book work includes Amazing Spider-Man, The Twelve, Superman, Wonder Woman, The Brave and the Bold, Rising Stars, Midnight Nation, and his latest under his own "Joe's Comics" imprint at Image, Ten Grand and Sidekick. On television, he was executive producer and creator of Babylon 5, Crusade, and Jeremiah. In films, he has written Changeling, Ninja Assassin, World War Z, and Thor.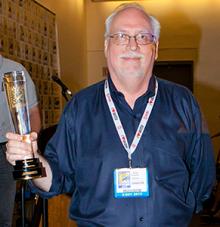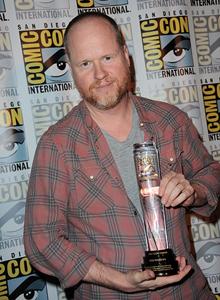 2014 Recipient
Joss Whedon
Joss Whedon is the creator/executive producer of the TV series Buffy the Vampire Slayer, Angel, Firefly, Dollhouse, and Marvel's Agents of S.H.I.E.L.D. His directing credits include Serenity, Much Ado About Nothing, Dr. Horrible's Sing-Along Blog, Marvel's The Avengers, and Avengers: Age of Ultron. In comics, Whedon has continued Buffy, Angel, and Firefly in ongoing series and has written Astonishing X-Men and Runaways for Marvel. His latest comics work is Twist, debuting soon as a 6-issue mini series from Dark Horse Comics.