WonderCon
2023

Masquerade
The 2023 WonderCon Masquerade featured 29 entries, some as solo entries, some as groups, making for a total of 40 costumes having their turns on the stage. As usual there was a mix of clever Re-Creations and totally Original Designs, plus a few entries that somewhat fit into both categories since they were original designs for otherwise recognizable characters. In addition to the WonderCon trophies and Honorable Mentions given, there were six organizations and companies that also donated generous cash and other awards of their own.
Our excellent Mistress of Ceremonies was Ashley Eckstein. Ashley has been widely recognized and honored as an actress, entrepreneur, and author. To WonderCon fans she is likely best known as the voice of Ahsoka Tano in Star Wars: The Clone Wars, Star Wars: Rebels, and Star Wars: Forces of Destiny. Ashley is also the founder of Her Universe, a very popular fashion and lifestyle brand for fans. Ashley is also a passionate advocate for mental health awareness and is a champion for the Nationwide Children's "On Our Sleeves" movement.
For the Judging intermission, the audience was treated to a fun modern dance performance by the highly talented 20-member Corps Dance Crew, followed by a 20-member Star Wars light-saber story-performance by the Lucasfilm-approved Temple Prime Saber Guild group. Both of these groups perform at many conventions, charity events, and other special events throughout southern California, and while non-professional in status, always give terrific, choreographed shows with lots of great costuming.
Our very enthused audience varied in size over the course of the 2 hours and 20-minute event, and at its fullest point numbered nearly 2,000.
WonderCon Trophy Winners and Honorable Mentions:
(Trophy winners also receive complimentary 3-day badges for next year's WonderCon)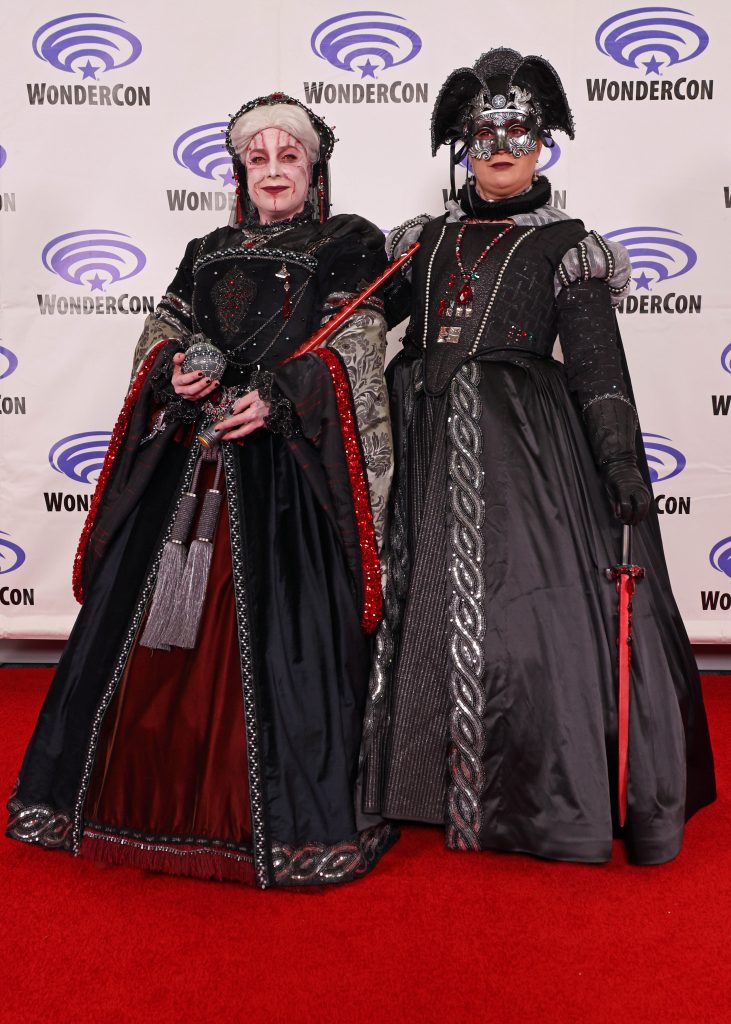 Best In Show:
"Paint It Empire", a two-person Original Design, using beautiful Tudor and Elizabethan historically inspired and highly detailed designs to re-imagine the Star Wars scene of Anakin Skywalker being turned into Darth Vader by the evil Emperor. It was crafted and worn by Diana Tolin and Ali Weber.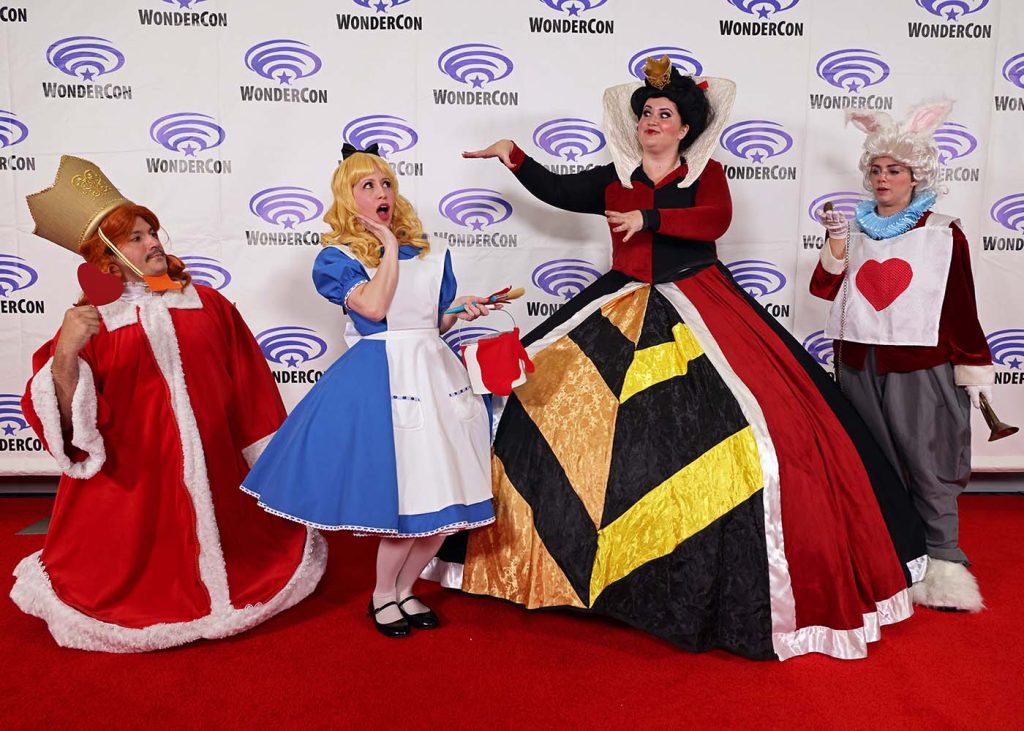 Judges' Choice:
"Wonderland at WonderCon", a 4-person Re-Creation from Disney's animated Alice in Wonderland. To bring animated designs more fully to life, 8 months of time was spent crafting and using specially altered fittings to approximate the body proportions of the animated characters, and with a clever stage presentation! Crafted and worn by Prue Dense, Whitley, Gabrielle, and Ryan.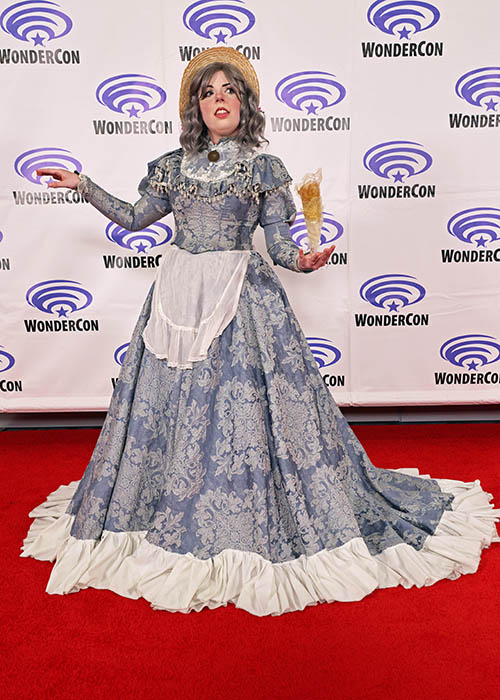 Best Re-Creation:
"Sophie Hatter", an impressive re-creation of the heroine from the Japanese animated fantasy film Howl's Moving Castle. Crafted and worn by Becca Gibson. Taking an animated character design and interpreting it into the real world can be challenging, and this design succeeded with style and heart.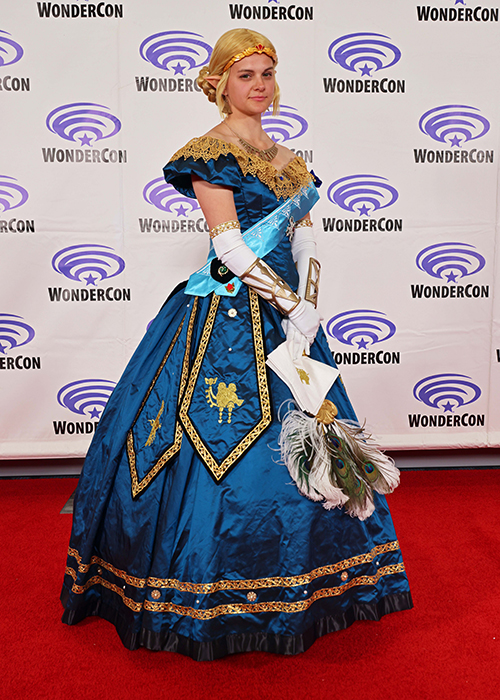 Best Original Design:
"Princess Zelda", an Original Design inspired by the popular Legend of Zelda video game series, another example of bringing animated art to life and far surpassing the original inspiration. It was crafted and worn by Starlit Memory Cosplay.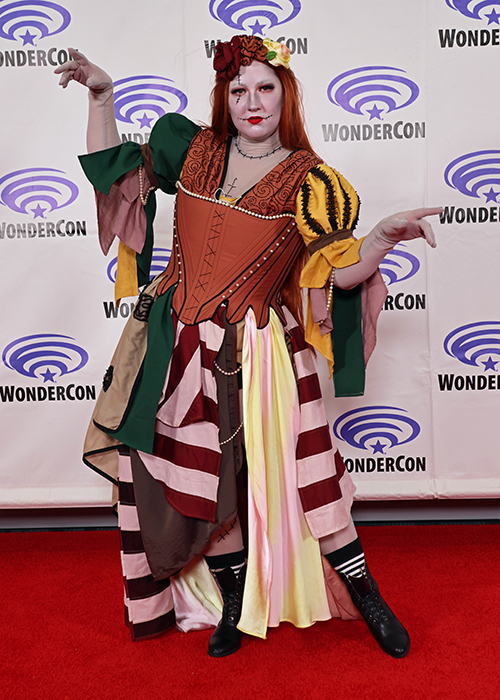 Best Workmanship:
"Art Nouveau Sally", a re-created character but with a fully Original Design inspired by The Nightmare Before Christmas, featured outstanding hand embroidery and beading, and made entirely from recycled materials. Crafted and worn by Lauren Mathias (who almost wasn't in the show, but when a drop-out happened two days before the convention, we were able to bring her in from the Waiting List).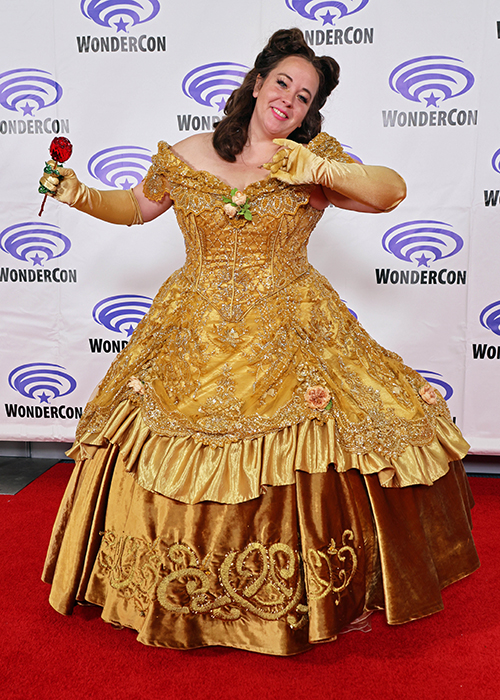 Most Beautiful:
"Belle: A Tale as Old as Time", a Re-Created character / Original Design inspired by Disney's Beauty and the Beast, with stunning handcrafted beading, embroidery, and more, creating an over 60-pound elegant historical dress taking over 100 hours to complete. Crafted and worn by Katie Strube of Kstroobz Cosplay.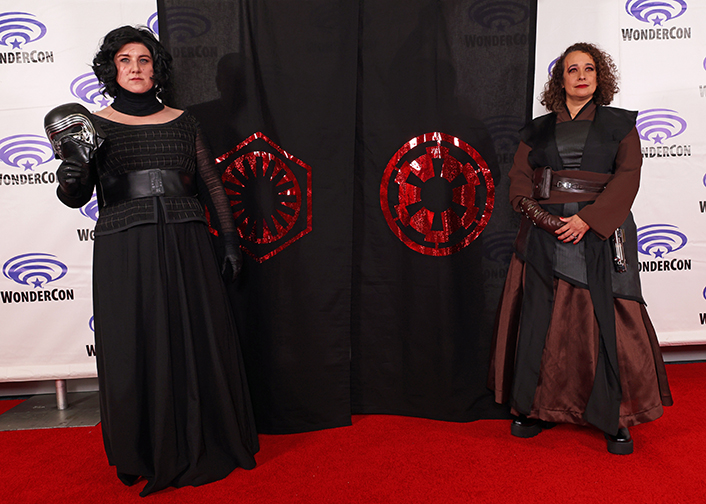 Most Humorous:
"The Chosen One(s)?", a 2-person Star Wars inspired Original / Re-Creation, with familiar characters portrayed in an original way, crafted and worn by Lisa Truong and Cindy Purchase.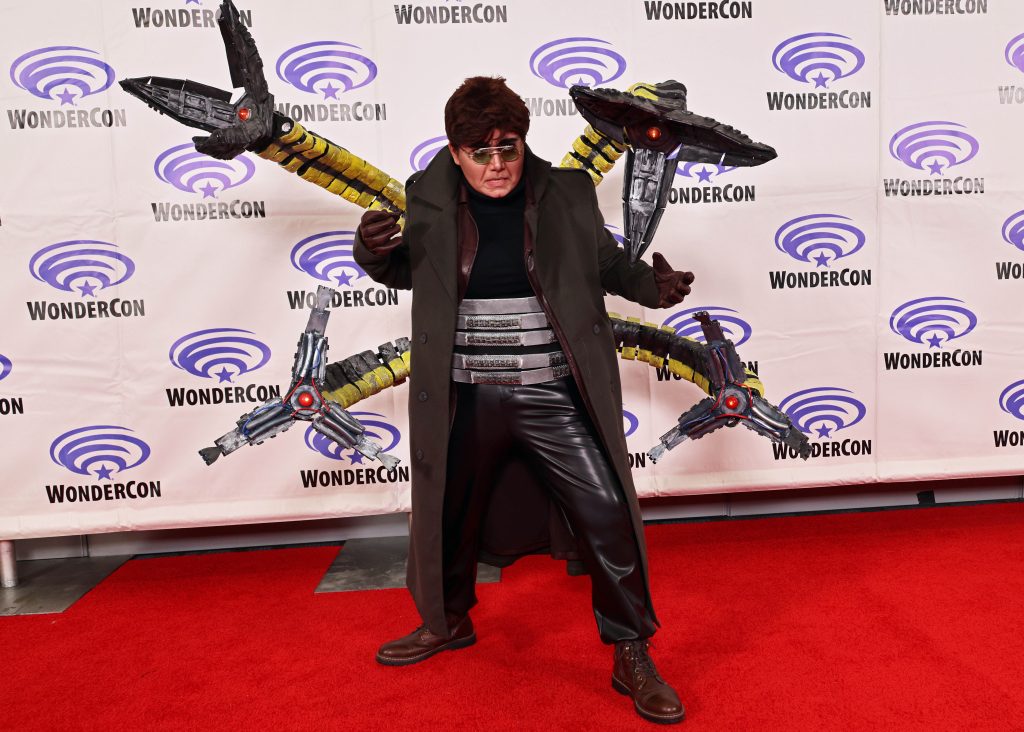 Best Young Fan:
"Doc Octopus", a terrific Re-Creation from Spider-Man 2, complete with extended tentacles, working lighting, and an uncanny facial resemblance to the actor in the film.  Crafted by the Pineda Family, worn by Madison Pineda.